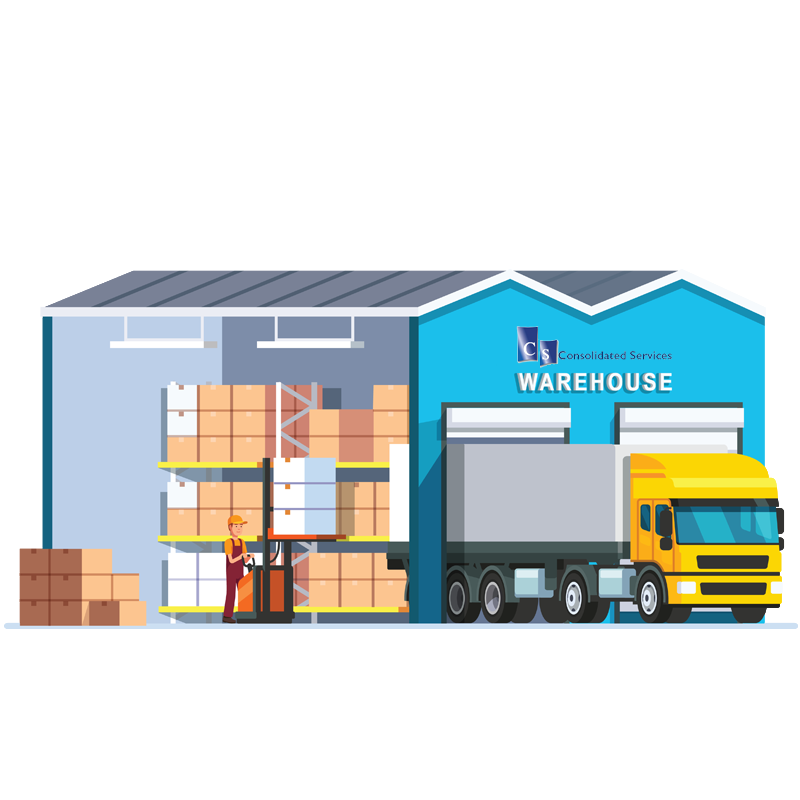 WAREHOUSING AND STORAGE
Vast purpose built warehouse

Industry-leading facilities and procedures

Highly skilled staff with relevant product knowledge

Cleaning, testing & polishing services where required

Listing & wrapping services on site before transportation & storage

Flexible service to suit clients requirements

Red Care security system and 24hr CCTV

Computerised inventory with online access

Clean, dry and secure Storage

Undercover loading area

24hr on-site security
Storage & Inventory Solutions
Consolidated has a purpose built 300,000 cubic foot warehouse offering clean, dry and secure storage with undercover loading bays, situated close to London and major road links and airports.
All products are stored in purpose-built wooden containers that have a cubic capacity of 250 cubic ft. This has proved to be an extremely cost-effective method of storage whilst offering a dust free environment with minimal risk of damage to products. However, we are able to tailor these facilities to a clients' storage requirement. Our vast experience in sourcing, ordering and installing office furniture gives us the advantage of easily recognising many products and components and storing these with the correct product code and description. This enables the clients' easy and efficient retrieval and re-ordering of products.
In addition, the company has invested in a tailor-made web-based system that allows for password-controlled access to review the live information of stock held at our warehouse. The software enables the client to review online both the quantity and full description, together with a digital photographic library, for each item.
Consolidated realises the importance of security and the most up-to-date alarm system has been installed with full Red Care protection, which has gained police Preferred Specification status. Digital CCTV cameras are in constant use with 24 hours, round the clock recording.
Key storage facilities include:
Vast purpose built warehouse
Industry-leading facilities & procedures
Highly skilled staff with relevant product knowledge
Security passed staff with clients building knowledge
Cleaning, testing & polishing services where required
Listing & wrapping services on site before transportation & storage
Hot desk on site for client representative
Flexible service to suit clients requirements
Red Care security system & 24hr CCTV
Key benefits of the storage solutions include:
Increase efficiencies: Delivery & collection from one location
Streamline processes: Reduced admin & manpower time
Improved service: Knowledgeable staff & accurate inventory updates
Total cost savings: Synchronized deliveries & reduced invoicing
Packaging
A full range of packing materials is used to eliminate any damage to products. Blankets, bubble-wrap, anti-static bubble-bags, anti-roll cages are all available.
Furniture
Furniture is wrapped in blankets before being safely secured within the vehicle. System furniture is dismantled, components wrapped. Export wrapping available if required.
Technical Equipment
Technical equipment, including computers are wrapped using anti-static bubble-wrap and bubble-bags. They are then carefully packed into computer crates/cages before being loaded into the vehicles.
Computerised Bespoke Inventory Software
Consolidated Storage Division uses a computerised inventory administration and management software system, designed specifically for the removals and storage industry. It has been developed with flexibility, speed, and ease of use in mind to allow our company to achieve excellent customer service and efficiency.
The Moveman software enables the client not only to review the quantity of stock available using a variety of search options but also detailed information of the items in the store.
Items can be searched for by a variety of filters ie:
Name
Manufacturer
Item Description
Colour
Condition etc.
In addition it is possible to review on-line detailed photograph for each item, allowing clients to easily identify correctly the required items from the store. Up-to-date stock inventory can be Emailed upon request.
Consolidated can also offer clients a new tailor-made web base stock system which allows for a password controlled access to review the live stock information for stock held at our warehouse. This system requires licences for users of the system who can generate orders for all stock movements.